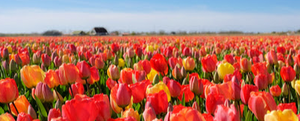 Stop Should-ing on Yourself
Before wrapping up a recent three-day online workshop, we had an opportunity to share our key takeaways with someone else. Michael's partner enjoyed the conference but complained that he needed to catch up on everything he "should've" been doing over the last three days. 
As he shared, Michael felt his strain because plenty of things also piled up for him. Then on Friday morning, he was in the hospital nervously waiting for his medical team to take him back for a colonoscopy when he laughed out loud at some things on his to-do list - most of it was stupid shit. The world will be okay if we don't post on Instagram. 
What moments are memorable when you look back?
Michael did a ton of stuff in his corporate career, but he only remembers a few moments. That might sound sad, but he spent too much energy on urgent and unimportant things, unproductive meetings, emails, or worrying about the next project. 
However, he does remember early morning coffee clutches, promotion calls, and seeing guests' reactions on award trips, as well as that beautiful summer night sitting by the Salmon River in Idaho with his wife, how the sun kissed the Grand Tetons, 5:15 a.m. bagels with his oldest on their way to volleyball tournaments, and discussing why Taylor is the best ever with his youngest. 
There have been memorable, painful moments as well. Like when he discovered his friend's marriage was ending, another lost her battle with cancer, one of his reps took his life, and being with his mom when she took her last breath. 
All these moments, from the tragic to the beautiful, are about human connection and not wanting to be anywhere or do anything else at that moment.  
On March 20th at 5:24 p.m. eastern, we welcomed the vernal equinox. At that moment, darkness and light are equal. Like every moment, it's fleeting, but as we welcome spring to the Northern Hemisphere, we have an opportunity Pause Breathe Reflect, and determine how we wish to begin a new season. 
Here are a few P.B.R. questions to support your reflection: 
How are you when you're at your best? 

What could happen when you care for yourself? 

What would be possible if you stopped being the hero? 

How could you manage your stress differently? 
We are not suggesting that every moment should be memorable. We live and work in uncertain times but still get to decide how we show up. We can scroll them away and continue should-ing on ourselves or choose to focus on the moments that matter, embrace life, and let go of the stupid shit. 
If this was an easy decision, everyone would do it. Ultimately, it's your call, but you don't have to dance alone.
We've got you! 
---