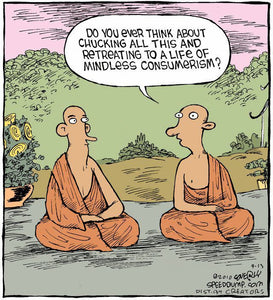 Mindful Everyday Moment: #87 Receiving a Meme
This one comes from Lynne V. in our community. 
She and a friend send memes of all varieties back and forth to boost each other up every day. 
What a wonderful way to connect and pay attention to someone you care about. Love it! 
Thanks for sharing, Lynne, and if you have an everyday moment that you would like to share, let me know and ripple it to others. 
________________________________________
If you have a friend who wishes to receive our 100 Mindful Everyday Moments, they can subscribe by receiving My Better Life Workbook at www.michaelobrienshift.com. 
---