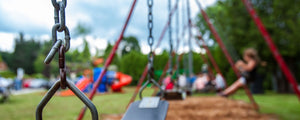 Mindful Everyday Moment: #93 Laughter on a Playground
A couple of weeks ago, Michael was on NYC's Lower East Side meeting a friend for a coffee and bagel. 
He went to the wrong Tompkins Square Bagels. He was going to be late, but decided not to rush and tried to enjoy his extra steps. 
Then he heard something beautiful - children 
laughing on their playground as he strolled by their school. Laughter is such a wonderful sound. It was a great everyday moment. 
He arrived late, but his friend arrived later. So that was a bonus for someone who doesn't like to be late. 
_________________________________________
If you have a friend who wishes to receive our 100 Mindful Everyday Moments, they can subscribe by receiving My Better Life Workbook at www.michaelobrienshift.com. 
---