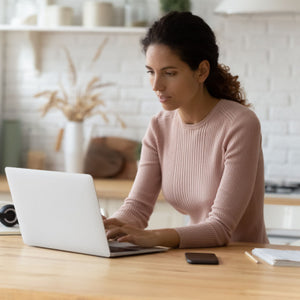 #18 to #16
#16 - catching that email before you hit send

There was a period during my executive career a second Michael O'Brien started at the company I was at. The "other" Michael was a sales professional on my team, and human resources, legal, and compliance worried that emails for "my eyes only" would be sent to him.

So, we spent hours going back and forth on our path forward. The good news is that nothing happened. He got his emails, and I received my daily truckload.

Today, I received two random emails from friends from their corporate email addresses. I guess they have a Michael O'Brien working at or with their companies.
Their emails didn't have any big trade secrets, so "no harm, no foul," but it was a reminder to double-check before hitting send to ensure your message doesn't land in the wrong inbox. 


#17 - The smell of BBQ

I've been plant-based for several years, but on yesterday's bike ride, a delicious smoky smell of a barbecue grill tickled my nose.

It wasn't enough to have me switch teams because I would rather experience the positive impact of a plant-based diet than diving into a burger, but, I gotta say, it did smell delicious.

#18 - Noticing something when meeting someone new

The other day, I had an appointment on my calendar. It wasn't a client, but his name was familiar. Although I wasn't sure why he asked for a meeting besides to do some networking, which can be awkward at the start.

In these moments, I try to notice something that could spark a conversation, but he had a blurred Zoom background, so there was nothing there to sink my teeth into, but he was wearing a Clemson University baseball hat.

Bingo!

And that got him going. He started talking about moving down there from Jersey (I live in Jersey), and then he shared that he worked at my old company (he started three years after I left). The flywheel was gaining momentum, and our thirty-minute meeting lasted sixty minutes, and it was one of the day's highlights. It's incredible what can happen when we notice little things.
---